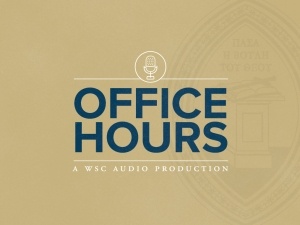 On social media it has become common for evangelical Christians to identify themselves as "imputationalist." This is interesting because the doctrine of imputation, the teaching that our sins of believers are reckoned to Christ and his righteousness is credited to believers, was an essential part of the Reformation. In recent years, however, it has lost favor in some quarters such that evangelicals who still believe in imputation feel compelled to identify themselves by this new moniker. How is it that the doctrine of imputation has become just another evangelical option and why is it important for evangelical and Reformed Christians to understand and confess the doctrine of imputation? John Fesko joins us to answer these questions.  He has just published a new book on this very topic, Death in Adam, Life in Christ: The Doctrine of Imputation.
Here is the episode.
Here are all the Office Hours episodes.
Subscribe to Office Hours in iTunes or in some other podcast app. If you benefit from Office Hours, please take a moment to leave a positive review on iTunes so that others will find it and benefit too.
Thanks for listening!