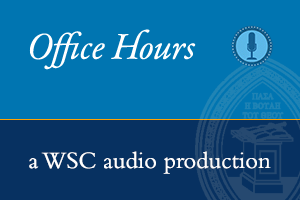 We live in a fallen world. It is broken and dysfunctional. More importantly for us, we are fallen. We are not what we were made to be and we're not what we shall be. I do not know where you are right now but if you were raised in the United States, if you were probably imbued with a sense of self-reliance. That is a great virtue in civic life and in business, but it may not be a virtue in the Christian life. We need help in the Christian life and Christians can help but how? Ed Welch has been a Christian counselor for 30 years, he's a faculty member at CCEF in Philadelphia and an adjunct professor of pastoral counseling at Westminster Seminary California. Recently we sat down to talk about his new book: Side by Side: Needy and Needed. He's the author of several other books, When People Are Big and God is Small; Addictions: A Banquet in the Grave; and several others and he joined us to help us learn how to help others.
Here are all the Office Hours episodes.
Subscribe to Office Hours in iTunes or in some other podcast app.
Thanks for listening!