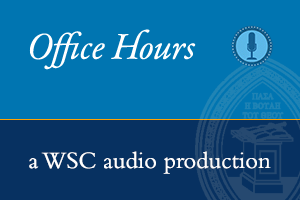 The book of Ecclesiastes has often been taken as a counsel of despair, as a non-Christian view of the world. There is an alternative way of reading Ecclesiastes, however. Consider that it is included in God's Word and thus we regard it as inspired by God's Holy Spirit, for his people. Is it likely that the Holy Spirit inspired a non-Christian, sub-Christian view of the world? Do we really need that in the canon? Non-Christian views of the world are readily available and have been since the fall (and even in the garden from the serpent). There is another way to look at Ecclesiastes. It is categorized as part of the "wisdom literature" in Scripture. The goal and function of this genre of biblical literature is to help believers be more wise and to live more wisely. John Fesko joins us for this episode to help us connect the book of Ecclesiastes to wise living.
Here is the interview.
Here are all the Office Hours episodes.
Subscribe to Office Hours in iTunes or in some other podcast app.
Thanks for listening!