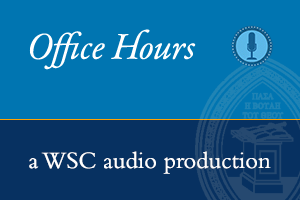 Abraham is a central figure not only a Genesis and the Old Testament (defined broadly) but in the New Testament as well. God called him from Ur of the Chaldeans, gave him new life, faith in Christ, and through faith alone, imputed to him the righteousness of Christ. He's a central figure in the New Testament too. His name occurs 70 times in the New Testament. About him Jesus said, "Abraham saw my day and rejoiced" (John 8:56). Indeed, much of John 8 is an argument about the proper interpretation of the life and faith of father Abraham. Preaching from Solomon's porch, in the Temple, Stephen addressed the Jews and called them to faith in the Jesus in whom Abraham believed. He appealed to Abraham as one who was a Christian before the incarnation. In Romans 4 Paul says that Abraham was justified by grace alone, through faith alone, in Christ alone. He is the father of all believers in Christ, both Jew and Gentile. In Galatians 3 he makes the case that the Abrahamic covenant was before the Mosaic and permanent and the Mosaic was an addendum and made no fundamental change to the covenant of grace. Hebrews chapters 6 and 11 say that Abraham was looking for a city whose builder and maker is God and even that he was prepared to offer Isaac as a sacrifice because he believed the resurrection. In light of all the Scripture says about Abraham, we're used to thinking about him as a believer, but what about Abraham as an example of wisdom and foolishness? In 1 Corinthians 10 and in Jude, for example, Scripture also says that all these stories were given to us as an example, to instruct us and there is much in the life of Abraham to instruct us about wisdom. Dr Joshua van Ee joins us to help us think through the life of Abraham as a pattern of wisdom and foolishness.
Here's the episode.
Here are all the Office Hours episodes.
Subscribe to Office Hours in iTunes or in some other podcast app.
Thanks for listening!