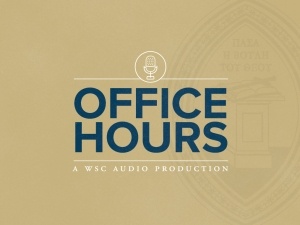 There are about 60 million evangelicals in North America. A good percentage of them are part of a nineteenth-century movement known as Dispensationalism, which was founded by the English clergyman John Nelson Darby (1800–82), who was ordained in the Church of Ireland (which he left in 1831). He was the founder of the Plymouth Brethren movement. We might speak of original Dispensationalism (e.g., Darby), modified Dispensationalism (e.g., Lewis Sperry Chafer, 1871–1952 and Charles Ryrie 1925–2016), and also, since the 1980s, of Progressive Dispensationalism. These movements have their differences. Arguably, earliest Dispensationalists taught salvation by works under the Mosaic Dispensation, a view rejected by the the modified and Progressive Dispensationalists. They also have things in common. They all see God's promises to national Israel as the heart of the biblical story. They look forward to a pre-tribulation rapture, a millennial kingdom (featuring a restoration of the national Israelite kingdom), and the restoration of the temple and the sacrifices. Another thing that binds most  Dispensationalists together is a rejection of covenant theology. In some Dispensational schools, students are warned against the alleged dangers of covenant theology. Typically, adherents to this movement hear about covenant theology more often than they read for themselves the sources of covenant theology or hear it from its proponents. So, the journey from Dispensationalism to Reformed covenant theology is not easy since it is, for many Dispensationalists covenant theology is an undiscovered country.
Pat Abendroth is Senior Pastor of Omaha Bible Church. He was educated in Dispensationalism but he is a regular attender at the annual faculty conference and a student of Reformed theology. He wrote his DMin project on covenant theology and we sat down recently to discuss his journey from Dispensationalism toward a Reformed understanding of redemptive history.
Here is the the episode.
Here are all the Office Hours episodes.
Subscribe to Office Hours in iTunes or in some other podcast app.
If you benefit from Office Hours, please take a moment to leave a positive review on iTunes so that others will find it and benefit too.
Thanks for listening!