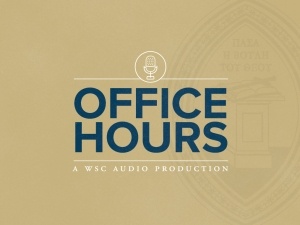 Students come to Westminster Seminary California from across the globe and from a wide variety of backgrounds. Even though they usually graduate affirming Reformed theology they do not always begin there. Westminster Seminary California was an important destination in the journey of Jared Beaird, now pastor of Covenant United Reformed Church in Missoula, MT. A 2011 graduate of WSC, Jared spent time in a variety of Christian traditions, including classic Dispensationalism, on his way to embracing Reformed theology, piety, and practice. His entry into the Reformed churches was not what you might expect. This episode is part of our continuing series, "Where Are They Now?" in which we catch up with our graduates serving the Lord in pastoral ministry and in other vocations.
Here is the episode.
Here are all the Office Hours episodes.
Subscribe to Office Hours in iTunes or in some other podcast app.
If you benefit from Office Hours, please take a moment to leave a positive review on iTunes so that others will find it and benefit too.
Thanks for listening!