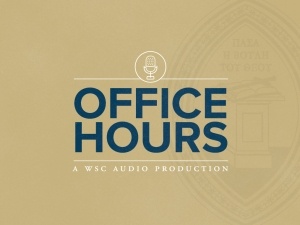 The Bible is a story book. When I say "story" you might think of stories that are not true, tall tales like Paul Bunyan or the classical myths. The stories of Scripture are exciting and thrilling and, unlike myths, they are true. For thousands of years the stories of the Bible have captured the imaginations of believers. How, precisely, do we fit into God's stories—creation, the flood, Abraham, Israel, and David? The next faculty conference set for January 12–13, 2018 on the campus of Westminster Seminary California in Escondido will explore how you and I fit into God's unfolding story of redemption mand the important role of the Bible's historical narratives.
Our conference speakers this year are President Joel Kim, Joshua VanEe, David VanDrunen, Bryan Estelle, Bob Godfrey, and Dennis Johnson. Joining us to talk about the upcoming conference is Joel Kim, President of Westminster Seminary California and Assistant Professor of New Testament. Joel has taught New Testament since 2005. He is a Teaching Elder in the Presbyterian Church in America and He is co-editor of and a contributor to Always Reformed Essays in Honor of W. Robert Godfrey.
Here is the episode.
Here are all the Office Hours episodes.
Subscribe to Office Hours in iTunes or in some other podcast app.
If you benefit from Office Hours, please take a moment to leave a positive review on iTunes so that others will find it and benefit too.
Thanks for listening!