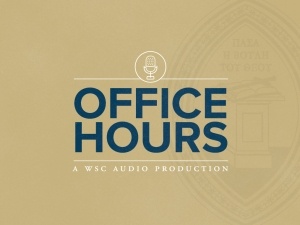 Westminster Seminary California was founded more than 30 years ago principally to prepare men for pastoral ministry. The seminary educates students from all across the world to fulfill a variety of callings but they are still committed to that original vision because pastors, ministers of Word and sacrament, have a unique role in the life of the church. It is their office to proclaim the law and the gospel, to administer the sacraments, to lead the congregation, and to minister to the spiritual needs of God's people. The Rev C. J. den Dulk is a 1990 graduate of Westminster Seminary California and pastor of Trinity Christian Reformed Church in Sparta, MI, where he has served for 25 years. He is also involved with the ministry to the Kent County jail, a mission to Eastern Ukraine. He serves as a board member here and has mentored a number of our graduates.
Here are all the Office Hours episodes.
Subscribe to Office Hours in iTunes or in some other podcast app.
Thanks for listening!