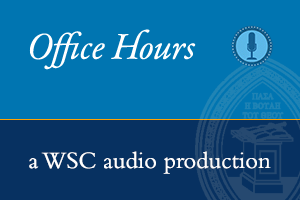 Westminster Seminary was founded by a scholar of the New Testament, J. Gresham Machen, in 1929. Since that time, the study of the Scriptures, in their original language and setting, has been at the heart of what we do. It is  central to our primary mission: to prepare men for pastoral ministry by teaching them to read God's Word in the original languages and settings. It is also central to the preparation of students for other vocations. Steve Baugh is Professor of New Testament at Westminster Seminary California where he has taught since 1983. He is the author of a new commentary, The Epistle of Paul to the Ephesians. It's part of a 44-volume Evangelical Exegetical Commentary series published by Lexham Press and available through Logos.com.
Here is the episode.
Here are all the Office Hours episodes.
Subscribe to Office Hours in iTunes or in some other podcast app.
Thanks for listening!