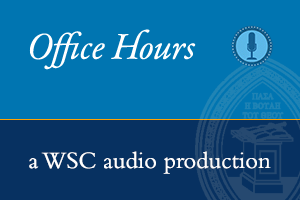 The Holy Spirit has sometimes been called the forgotten person of the Trinity. Yet he appears at the very beginning of the Biblical story. Genesis 1:2 says, "The earth was without form and void, and darkness was over the face of the deep and the Spirit of God was hovering over the face of the waters." The Holy Spirit was present and active in the origins of life as we know it. In the Pentateuch we see the Spirit giving gifts to God's people for common and sacred tasks. He was also actively working in and through a school of prophets. Perhaps most importantly, the Spirit is revealed to be the "Lord and Giver of" new, spiritual life. This is season 7 of Office Hours and our theme is "The Holy Spirit: Lord And Giver Of Life." Bryan Estelle joins us for this episode to help us understand what the earliest portions of Scripture teach us about the person and work of the Holy Spirit.
Here is the episode.
Here are all the Office Hours episodes.
Subscribe to Office Hours in iTunes or in some other podcast app.
Thanks for listening!