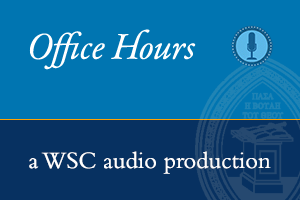 Christians, perhaps American Christians more than most, frequently say that they want pastors and teachers to be "practical." They say that want to know how to apply the Christian faith to daily life. To that end Christians spend much time and lots of money in order to find out how to live the Christian life practically. What would you think, however, if I told you that there is a free book that already does everything Christians say they want and that further this book is not only widely available—perhaps it's at your fingertips or on your phone, tablet, or computer right now—but that it is divinely inspired and inerrant? It's called Proverbs, and it's in your Bible right after the Psalms. In 31 chapters it explains what wisdom is, what it looks like, why it's beneficial, where to find it, and what happens when we choose its opposite, foolishness.
This is season 6 of Office Hours and our theme is "To Know Wisdom." Bryan Estelle, Professor of Old Testament at Westminster Seminary California, joins us for part 1 of this two-part episode to help us understand how Proverbs can help us get a heart of wisdom.
Here is part 2 of the interview.
Here are all the Office Hours episodes.
Subscribe to Office Hours in iTunes or in some other podcast app.
Thanks for listening!