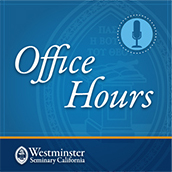 When we think of the Pauline epistles we probably think first of Romans or perhaps 1 and 2 Corinthians. Of course, where we're reading is sometimes determined by controversy. There are lots of controversies associated with Romans and the Corinthian correspondence (election, the NPP, and neo-Pentecostalism). The Book of Philippians isn't at the center of particularly heated controversy so perhaps it isn't first on everyone's reading list but it's a powerful little epistle that shouldn't be ignored. Earlier this year I sat down to talk with Dennis Johnson, Professor of Practical Theology at Westminster Seminary California, about Philippians and about his new commentary Philippians: Reformed Expository Commentary.
Here is the episode.
Here are all the episodes. Subscribe to Office Hours in iTunes.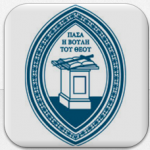 Here's the WSC media app.